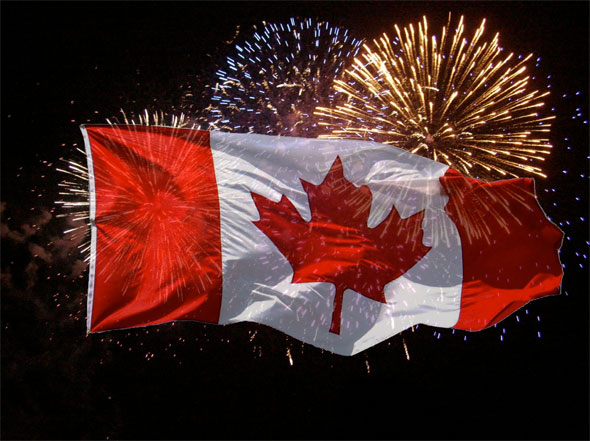 Happy Birthday Canada! I hope that most of you are on holiday today and is going to enjoy its day off. There are so many free activities organized out there to keep everyone entertained today.
Today, the admission is free to all national parks, marine conservation areas and national historic sites. If you still haven't decided what you're going to do today, visiting any of these areas could be a fun activity. Note that only the parks managed by the Government of Canada have free entry, not the ones managed by your own province unfortunately.
For more activity ideas, be sure to visit our "What To Do For Canada Day" guide organized by province. It's a little old but still has some nuggets of information.
What do you have planned? Are you going to celebrate with other fellow Canadians? Or are you going to enjoy some time with your family?
Happy Canada Day!