Those stuck for gift ideas obviously haven't been to Hammacher Schlemmer (aka Hammacher). It's sad that they closed down their .ca, but it's cool because Canadians can still shop at their .com and have items shipped to Canada. It's just the url that has been changed. I think we reflected about this on our main Hammacher coupon page (which should be reviewed before finalizing any purchase at Hammacher to get a further discount).
So for those grinches and slow movers out there, I thought I would introduce the wonderful world of novelty gadgets and gifts at Hammacher. Below is a link to their "up to 70% off" discount page, recommended for budget minded folks. For general gift ideas, browse through this lift of Hammacher gift ideas (they are listed in different categories based on price).
Shop the Hammacher 70% off special event here
Expires: While Supplies Last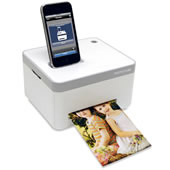 If gifts like the awesome looking iphone printer or these ridiculously expensive but hand heating gloves didn't automatically make you think like a gift-giving genius, then your final stop on the awe-inspiring gift trail should be ThinkGeek, a similar site but with different products (think gadgets, gizmos and such). Actually, on the subject of funky gadgets, those looking for 'the next thing' might want to see whats hot on Gizmodo. Granted, if they're too hot then they're either going to be expensive or not available yet. So watch out, before you get all excited.
Still shopping for Christmas gifts? Don't forget to stop by our 2012 Christmas Coupons section for inspiration and discounts.
Watch out for potential duty fees and varying shipping charges at Hammacher and make sure to pay extra attention to them in the shopping cart final page to see if it's worth it.
Let us know if you find anything else worth gift-giving.