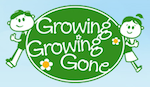 This is a massive and I mean massive shout out and the best Canada Day sale I have ever seen, its from growinggrowinggone.ca.
They are calling it their Loonie Toonie sale, they did the same promo last summer but we missed it. So if you have kids then this is the promo sale you have been looking for, so stock up while supplies last.
Check out these amazing deals for boys and girls clothing while stock lasts. Over one hundred items have been marked down to $1 or $2. That is 68% to 93% off the list price at growinggrowinggone.ca. This is the sale to find amazing bargains for your baby boy or girl. Sizes newborn to 5T.
I seriously can't believe some of these prices.