Summer isn't over yet! Add a couple more books to your reading list and save up to 70% off select eBooks at Kobobooks this week-end. With books to be had for just $4.99, there's definitely something for everyone!
Read for less at Kobobooks.com
Expires: 5th August, 2013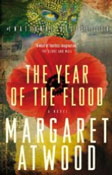 As one of Canada's greatest writers, Margaret Atwood has and continues to inspire many with her poignant tales, which she encapsulates in poetry, fiction, and non-fiction alike. Her most recent book, The Year of the Flood, has been internationally acclaimed as one of the best books of the year by big names in the industry such as The Globe and Mail, The New York Times, The New Yorker and others. The story focuses on two women who have survived a man-made epidemic that has destroyed human life.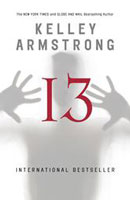 In contrast, Thirteen: A Women of the Otherworld Novel is another read that might interest many, especially in the wake of the Twilight and True Blood obsession. As the last and thirteenth book in a long series entitled The Women of the Otherworld penned by Kelley Armstrong, the book promises countless unexpected twists and turns as witches, sorcerers, vampires and other mythical creatures struggle to fit in within modern society.
Have you read any of the books discussed in this post? Share with us your review on them or any other book discounted at Kobo.