Could it be? Are my eyes deceiving me? 60 days of deals has to be a complete fantasy dreamed up by our Sears Canada page. If you think that's too good to be true, than you'll have a hard time believing that you can save up to an extra 25% off too with the codes we've been generously provided with.
Keep in mind that even though the codes finish soon, the 60 days of deals is happening for awhile.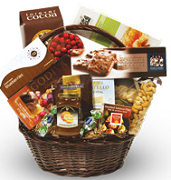 Each day, Sears is going to release an item meant to Wow and render your gift recipient speechless. With savings of up to 65% off, they are bound to make you lose the ability to speak as well!
From a toy finder, to gift baskets and huge deals on clothing, Sears has hit the ground running for all the best ways to save this holiday season. Need ideas for decorations for you home? Pick up the Charlie Brown Christmas Tree for only 11.24.
The following restrictions apply to the codes marked above:
* Excludes items with prices ending in .94, .88, .97 and Canada's Best items ending in .00, as well as cosmetics, fine jewellery, fragrances, electronics, major appliances, vacuums, small appliances, kitchen, lighting, hardware, outdoor living products, lawn/garden, toys, nursery/juvenile items, tools, home improvement items, fitness and recreation, mattresses, Gift Card purchases, deferral or installment billing fees, protection agreements, delivery, installation and maintenance charges.