Happy early holidays friends! The season of savings is slowly getting underway, so let's get started bright and early and discover how you can save on your holiday travel. Scope out the the mileage of money you can save on our Porter page and book your holiday flight early.
Check out the flights Porter has to offer here
Book By: 31st October, 2012 (at Midnight)
Travel between: December 15th, 2012 and January 15th, 2013
Take note that this is only for new bookings and sale fares to Myrtle Beach aren't available during this period.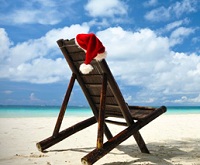 Let's go on a trip together and check out the savings you can get if you were to fly from Montreal to Toronto. I put the departure date as December 17th and returning December 21st and the lowest grand total I got was $364.36! Think about all the extra presents you could buy for your loved ones with the money you'll save!
Keep in mind that the price you see is the price you pay; all the taxes and surcharges are already included (this is now the law in Canada which is brilliant for transparency).