What would you like from The Source? Perhaps you have been craving a new flat screen TV to watch hockey games on or what about a new sound system to blast your favorite tunes? Maybe you just need a new pair of headphones for that morning commute. For 1 week only, you can save on whatever your desire by receiving free shipping on thanks to our awesome code!
If you haven't bookmarked our The Source coupon page yet, you should really do so. No really — stop reading and do it to make sure you stay updated with future sales and discounts.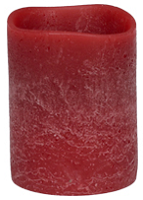 Want to create the perfect mood this Valentine's Day? Make it romantic with the Flameless wax candle featured on the right. Though this one comes in pomegranate, a vanilla scented one is also available for a nice mix. For only $3.99, you might as well get more than one!
I bet you never thought about buying an iPod shuffle for your lovable partner. Grab this nifty little device for $49.99 and load all of her or his favorite songs, plus any of your songs. Every couple has a song or two that reminds them of one another and if you don't yet, you will soon!
Don't miss this fabulous free shopping offer as it doesn't come around often!
What are you going to pick up?