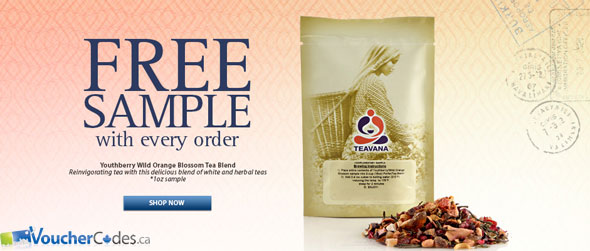 Did you know that green tea burns fat or that white tea has the most antioxidants out of all the teas? Even better is that for a limited time, you can stock up on Teavana's teas and merchandise and get free shipping along with a free sample of the popular Youthberry/Wild Orange tea.
While we're on the topic of free merchandise, I suggest bookmarking VoucherCodes' Teavana coupons page, so as not to miss any other deals.
Shop at Teavana for free shipping and a free sample
Expires: 14th March, 2013
Like with anything else, tea needs to be kept in an air-tight and dark environment to ensure freshness. On sale for $8.37, take a peek at the Marrakech tea tins, featured below. Made of tin, these containers can hold up to 140g of tea and though the only –drawback– is that the specific color you receive is chosen at random, it really makes no difference as each tin shows off a wonderful design.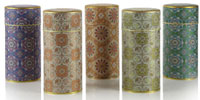 Since you'll be getting free shipping anyway, you might as well try the raspberry riot lemon mate tea with its explosion of flavors.
As tremendous tea lovers here at Vouchercodes, I have to admit that this Breville one-touch tea maker immediately caught our eye. Going above and beyond the classic way of using a kettle to make tea, this wonderful kitchen appliance automatically lowers and lifts the tea basket for perfect steepness and even keeps it warm for up to 60 minutes.
What's your favorite tea?