Go the distance on your quest for love and check out your matches for free at eHarmony.ca. Like what you see? For a limited time, you can communicate with your matches for free. This is your chance to find love and to talk your way right into their heart. Although the free communication promo ends today, on November 3rd, 2013, our Vouchercodes.ca exclusive codes can be used afterwards! Save money and talk to that one person that brings weakness to your knees.
Actually, I heard that you would totally fall for our eHarmony Canada coupon page.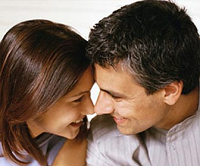 Before you nay-sayers jump into action and say that the service doesn't work, let me be the first to tell you that it really does. My sister met her hubby on the site and they are happily married with two kids. Eharmony makes matches based on personality, likes, dislikes and weather you're a cat or dog lover — it's a super intense system and it works.
Free communications promos are a great time to test out the site for yourself, as it enables you to talk to your potential matches (a service that you have to be a subscriber for) instead of just staring at their picture. It's a great way to see what fish are really out there in that big scary sea.
Find love today and get out there!