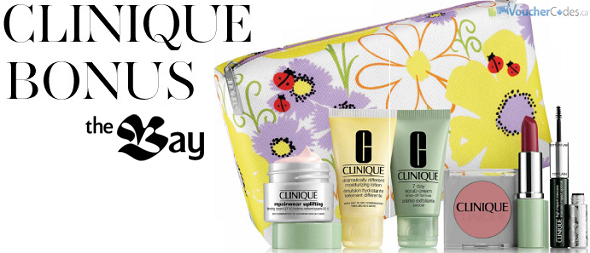 Clinique lovers (and everyone else of course) will be very happy to read about a super fabulous deal going on at The Bay right now. For a limited time, you can snag up a 7-piece gift when you spend $31 or more on Clinique items. That's a $85 value yours for free – and free is truly the best price.
Let's all take a minute to give a huge high five to our The Bay coupon page in celebration of all of its money saving powers.
Shop at The Bay Canada Here
Expires: 23rd February, 2014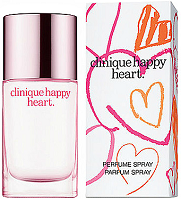 Someone once explained to me that the higher the price for perfume, the higher the quality. A lower priced perfume will smell good for a few minutes, but won't last the day, gradually fading away with time. A more expensive perfume will not only last longer but the scent will also remain that much stronger as well. That short story is the reason that you should buy this Happy Heart perfume at $42.
Besides being a good quality scent from a well-respected brand, they also donate $10 of each sale to the Happy Hearts fund which brings hope to kids by helping to build schools for kids. Help out a child and smell great while doing so.
Some of the items in the gift set include:

Clinique bag
Square Fusion Compact eye shadow and blush duo
High Impact Mascara (3.5ml)
Makeup remover (50ml)
Moisturizing lip balm
'Dramatically Different' moisturizing lotion (30ml)
Skin toning correcting moisturizer (50ml)
What are you interested in buying?