Here's a scenario that I know a few people have experienced in the last few months — your computer randomly dies or there is an unfortunate accident involving a glass of wine and your laptop's keyboard. Not all of us can afford a cyborg of a computer and that's where our geek-tastic DFSDirect Canada coupon page jumps into action. Save an extra 20% off already reduced open box systems for a limited time.
What to do with that old system of yours, you ask? Why not transform it into a unique mailbox?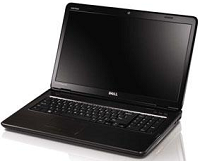 Open Box systems are items that have been previously bought but returned because the person just didn't want it anymore –not because it was broken or faulty, but just didn't want it. All the open box items have been fully tested, cleaned and come with their own special warranty to prevent you from getting a lemon.
Laptops own a soft spot in my heart and this Inspirion 17′ Dual Core Laptop fulfills your basic computing needs. Running on Windows 7 (because no one liked Windows Vista) and boasting a 500GB hard drive, it truly is your go-to system if you are in the market for a computer that will go the distance. With a 17′ inch screen, it's neither too big or too small and is truly the perfect size for a screen. My personal laptop boasts the same size screen and it shows all the gruesome details of my current fave series: Sons of Anarchy.
Already reduced to $475.05, the system could be yours for $380.04. It's doubtful that a better price can be found for such a laptop!
Get connected and pick up the system of your fantasies today!