There is a great Labor Day promotion at Coffees of Hawaii right now where customers can save 20% on all purchases and enjoy free shipping too. To redeem this offer, grab the code below and enter it at checkout.
This could be the perfect opportunity to stock up on coffees from Hawaii–that are meant to be of excellent quality. Remember that we also have a Coffees of Hawaii promotions page where we always feature the latest codes and deals to make sure you get the best price all year around.
Stephen brought back some coffee from Hawaii when he went and it was really good. Did you know that from 1850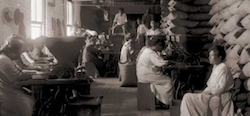 to 1900 coffee was the biggest agricultural crop in Hawaii? Coffee and pineapple were introduced in Hawaii in 1813 by a Spanish adviser.
You can find more about coffee and the importance it had and still has today on the Hawaii agricultural industry at Coffeesofhawaii.com.