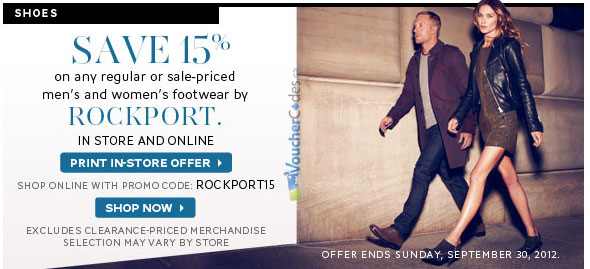 Are you looking for quality shoes or boots for this Fall? If yes, you might want to head to The Bay's online store and check the Rockport collections because until the end of September, there is a coupon to save 15% on your order.
We have both a printable coupon and an online code so you can choose whether you would like to shop in store or online. And we also have more The Bay promotions and codes valid on other category of products that you can get at our The Bay savings page.

If you don't find a pair of Rockport's that you like, you can always have a look at Rockport.ca's online store directly. The selection of products could be different from what's available at The Bay and obviously prices will vary.
To save at Rockport.ca have a look at our Rockport promotions page where you can find an exclusive code to save 30% on select footwear. This is a limited time offer only.