Hey, let go of that gabagoo and stop making plans to go to the Bada Bing; Amazon is giving you more great series to get lost into and the chance to get friendly with your couch again. So saddle up and get geared to save up to 71% off on some great TV series.
There's three series that I'm going to be tempting you cinephiles out there:
Shop Six Feet Under: The Complete Series at Amazon
Was $329.40 and is now $94.99 (you save 71%)
Expires: Not provided
Shop Deadwood: The Complete Series at Amazon
Was $212.00 and is now $93.99 (you save 56%)
Expires: Not provided
Shop Sopranos: The Complete Series at Amazon
Was $399.00 and is now $279.99 (you save 30%)
Expires: Not provided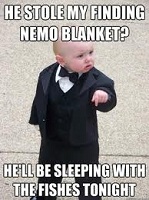 All three of them are critically acclaimed series that are classics and must-sees in the television world. They all touch taboo topics and have enough swearing to make a pirate blush but have appealing and catching storylines that will reel you in. I have yet to see Six Feet under, but we've talked about it around the Vouchercodes water cooler before and everyone seemed to like it. Sopranos is your mafia fix and if you aren't talking like an Italian after watching the entire series, then you truly didn't enjoy it–myself and my friends suffered from this after watching the series.
I have a friend who is a die-hard western fanatic and he can't stop talking about how awesome Deadwood is! Just more proof that HBO has the science of making epic series down to an art.
Don't forget that shipping is free on orders of $25 or more.