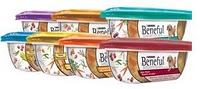 Both Dog and Cat lovers will want to pay attention. Every month I usually look for cat food coupons to last me for the month (I have 2 cats, one of them is always hungry) and this month I came across a bounty of coupons for both dogs and cats at save.ca.
Find All Dog and Cat Food Coupons here
The coupons are easy to print (can't be redeemed online unfortunately) and the selection is crazy, so you shouldn't be left waiting. Having a quick browse, I think most, if not all of the coupons are for Purina (one of the bigger animal food producers out there). But for my cats I will definitely be redeeming the PURINA PRO PLAN Dry Cat Food $5 off coupon, it would just be silly not o.