In partnership with Dell Canada, VoucherCodes.ca is proud to announce a variety of new ways to help you save even more on ALL Home and Home Office Laptops and Desktops, along with electronics and accessories.
View all of the Dell-VC Special Coupons
Expires: limited quantities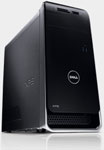 Featured at $649.99, the Dell XPS 8500 is a powerful desktop computer that is sure to satisfy most needs, especially when it comes to watching high-quality TV shows and movies as it comes with high-performance graphics. With a 3rd Generation Intel Core and up to 3.10 GHz, it can be yours for only $18/month.
This desktop computer is definitely a solid choice, especially considering the fact that at close to 650 reviews at the time of writing these lines, it had generated a rating of 4.4 stars out of 5. Even better is that you can save $25 with our exclusive coupon as it applies on desktop computers priced $599.99 and up.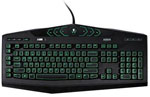 There is also a coupon that will allow you to save $15 on a bundle of Home and Home Office electronics and accessories. This means that if you're in need of a new keyboard to go with the desktop computer mentioned above and perhaps even an external hard drive to store all of your movies, then adding the Alienware TactX Keyboard along with the My Book 2TB external hard drive will grant you the discount. This offer applies to any bundled products totalling $99.99 or more.
Don't miss your chance to save as supplies are limited.