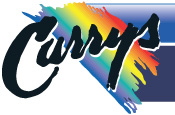 Currys.com is an art supplies website that luckily ship to Canada. And with this coupon code you can get 20% off coupon. The online store has often been compared with Michaels. The below coupons can be used for in store use as well as online.
Currys.com Coupon Codes

Discount: 15% off orders of $100+
Coupon Code: SP15APR15
Expires: 15th April 2010
Discount: 15% off orders of $100+
Coupon Code: SP15MAY7
Valid From: 16th April
Expires: 7th May 2010
Discount: 20% off orders of $250+
Coupon Code: SP20MAY7
Expires: 7th May 2010
Shipping Costs: $12 for purchases under $40. $5 for purchases of $40 to $75, and spend over $75 and you get free shipping.
Currys.com Printable Coupons
Print Your Currys Coupon Here
~ Coupons no longer valid, please use the search feature at the top of this page to find new offers
If you are using the printable coupons then these can only be redeemed at their Ontario store locations unfortunately. So if you live outside of Ontario I would advise you use the online coupon codes in the first section.