There's no doubt that many of us –including yours truly –have a bunch of pictures saved to serve as a good memory and possible ammo for embarrassment from the holidays. Combine them all into one central location in the form of a calendar or photo book. A pack of cards can also be sent to others. Flip through our Mixbook coupon page to grab your code to save up to 40% off site-wide.
Embarrassing your loved ones has never felt so frugal!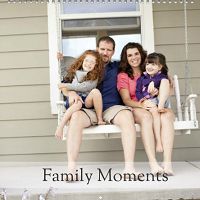 I would personally create a calendar that would highlight all of my roommates' incriminating and funny moments place it in an area where we all could see it. With prices starting at $15.99, you could create a different one for each room of the house.
If you're a budding chef, another neat idea would be to create your very own recipe book with pictures and instructions on your creations. Are you a master chef of making Kraft dinner a little less boring? Feature it in your book for as low as $6.29.
Shipping prices varies according to each order.
What will you be creating?