Costco members can now get access to additional samples from P&G Brand Sampler. Sign up with your Costco membership number and register to be able to get the free samples.
As I'm not a Costco member, I couldn't test what samples were available in this new Brand Sampler edition for Costco members. So it would be really appreciated if some people could let us know what the sample package contained?
This promotion is never available for a really long time, so hurry up if you want to get more P&G samples.
Sign up to P&G Brand Sampler now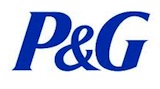 Here are some pretty interesting facts about the multinational Procter and Gamble that I found on their website:
They serve 4.6 billion consumers around the world
Their brands are sold in 180 different countries
They invest annually $400 million to understand consumers
Their 50 leadership brands represent 90% of their sales and more than 90% of their profits
Half of these brands (25) are each generating over $1 billion in annual sales