Venture beyond your comfort zone this summer and take a road trip anywhere you wish — perhaps even Quebec City or Ottawa! Book with CheapOair.ca and use our VoucherCodes.ca Exclusive to save $15 off a booking of $30 or more.
Don't miss another one of CheapOair.ca's promotions with our page dedicated to their promo codes.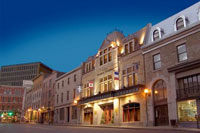 Bustling with must-see attractions and things to do, Quebec City needs to be experienced by all at least once in a lifetime.
With prices starting at $171, Hotel Manoir Victoria is conveniently located within of Quebec, next to popular landmarks such as the Price Tower and the Artillery Park.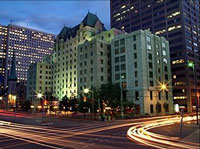 As for experiencing the heart of Canada, Ottawa is also another city worth visiting. With an indoor pool, a spa tub, a sauna and even a fitness facility, the Lord Elgin Hotel is within walking distance of the National Arts Centre, Parliament Hill and the Supreme Court of Canada.
From the much acclaimed Canadian War Museum to entertainment, nightlife, festivals and events, Ottawa is filled with things to do as well, most notably in the summer. In fact, plenty of free activities are already set to be happening for Canada Day, all culminating with fireworks at Parliament Hill.
Though the Exclusive coupon is redeemable on any reservation, to book either one of the hotels mentioned within this post, simply click on the Hotels tab on CheapOair's website and type either Quebec City or Ottawa.
Have you even been to Quebec City or Ottawa? Share with us your experience on Facebook.