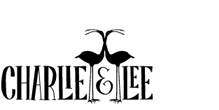 I like writing about new online stores, especially when they are Canadian and they sell fashion clothes! CharlieandLee.com sells label clothes from different upcoming fashion designers. The featured brands available at their online clothing boutique are from New York, Los Angeles, France, New Zealand and Australia. Thanks to their website I've discovered upcoming brands that I really like. Check the shoes from Jeffrey Campbell and the clothes by Shakuhachi! And take some time to browse the really cool blog section that contains awesome photo shoots selected by the owners. I really had a good time going through the blog, but I think that something a bit more interactive where users and fashionistas could exchange on what they think about these photos would even be better.
This being said, I know you always like to have some discount coupons to try new Canadian online stores so here is one for all of our users. The coupon code that Charlie & Lee emailed us will allow customers to get 15% off their purchase when using it anytime in 2011 and in 2012. You will also be able to get free shipping on orders of $100 and over.
There is only one thing that I didn't like about Charlie & Lee's online store: their models. Maybe it's just me but I think that their models are way too skinny and their clothes don't suit them at all. I'm browsing a lot of online fashion stores every week and this is probably the first time that I see models that skinny and believe me, I'm used to see the 'model size'.