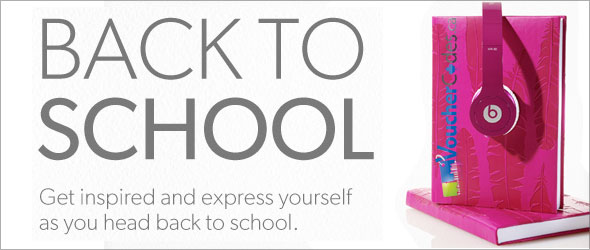 Similar to Shoppers Drug Mart's Optimum program, Chapter Indigo's Plum Rewards offers rewards of up to $100 for a total amount of points acquired. For those who haven't already joined, now is definitely a great time to do so as you can get twice the plum rewards points as well as 10% off purchases. But hurry, the offer expires soon!
Never miss an appointment again with the big peel & stick chalkboard, which is both removable and repositionable (particularly ideal for a student). For $24.99, it works on a variety of surfaces from walls to wood, glass, paper and more with no incurred damages! This is definitely something I might be ordering as it would look great in the kitchen, perhaps even on the inside of a cupboard with a reminder of all the measurement equivalents (from grams to pounds etc.)
Alternatively, it's also available in a frilly design for just $12.

Having made a huge name for herself in the Canadian literary world with countless novels, poems, essays and more, Margaret Atwood's latest novel, Maddaddam, is sure to be an inspiring page turner as it continues the Oryx and Crake trilogy. Her latest novel is actually concurrent with The Year of the Floor story, which I mentioned in a previous post as both stories deal with the end of civilization as we know it.
How often do you order from Chapters?