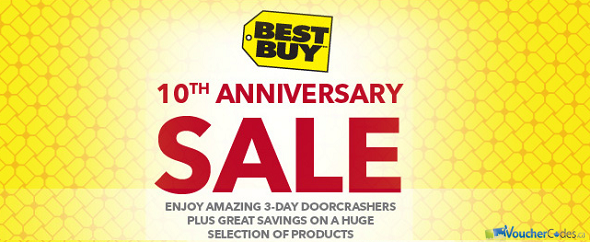 Happy birthday Best Buy, you're a decade old! Celebrate this milestone with them by taking advantage of huge discounts and even bigger door crasher deals. There's a multitude of deals happening this week, but the latter are happening this weekend only.
If you love staying updated about Best Buy special offers as much as we do, make sure to also bookmark our awesome Best Buy coupon page.
Find out more at Best Buy here
Expires: 14th October, 2012
For the record, I don't own a Sony eReader; but I do own a Kobo eReader which features the same technology as it's Sony counterpart. I'll even be the first to say that Sony has its competition beat with its Evernote feature; a feature that lets you carry documents, images, and web clippings whenever you are away from your computer. It turns it from a simple eReader to a nifty USB key as well.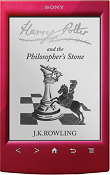 The version offered as a door crasher at Best Buy is the Pottermore edition and comes with a voucher for the first book of the Harry Potter series, Harry Potter and the Philosopher's Stone. It's also currently 121.64 during this door crasher event and you should try and pick up a pink one, if possible.
Shipping is also free with orders over $20.