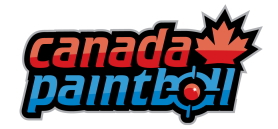 If you're a fan of paintball and you live in Canada then this promotion might be for you. Canada Paintball strive to provide the best selection of paintball supplies at the lowest prices in Canada.
They have also recently launched a giveaway contest on their website, in which they are giving away a Tiberius Arms T9 Ranger ST, valued at $439.99. This contest will be closing on August 28th 2010. Enter This CanadaPaintball Here.
We just added a new and exclusive coupon for Canada Paintball for customers to get $10 off.
Promotion Expired!