Have you been searching high and low for a utopian kind of land where jaw-dropping savings are to be had at every turn, everywhere you look, whether up, down, left or right? Utopia does exist: in the form of Buytopia and what's more is that we have a VoucherCodes.ca Exclusive to help you save an extra 10% off daily deals already reduced up to 90%!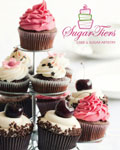 Although the iPod Touch we mentioned last time has been sold out, the Ray-Ban sunglasses are still up for grabs and can be yours for just $99 instead of the usual $195.
With all of the beautiful pictures of delicious desserts all over Instagram, Pinterest, — you name it–, it's easy to get lured into baking. With Buytopia's help, you can take a cupcake decorating class to learn the techniques of the pro and save more $155 in the process! Use our Exclusive code above to pay only $44.10 for a class in Markham, ON, usually priced at $199.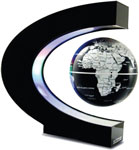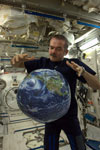 Fulfill all of your dreams to rule the world with the anti-gravity levitating globe as you wield it in the same way that Chris Hadfield did on board of the International Space Station. May the force be with you!
From Oral B Professional Care to Philips docking speakers, Buytopia is sure to have anything you might want!
Have you ever saved with Buytopia? Share with us your experience below.