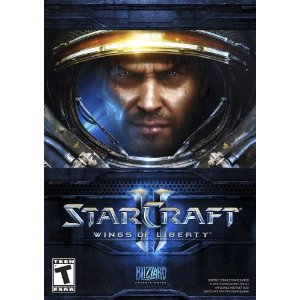 For all those avid fans of the first StarCraft you will be pleased to know that the second installment is scheduled to be released on Tuesday July 27th. We have decided to list all the places you can order and pre-order the game below and the prices for them.
This much anticipated game is set to be a stunner. There have been some major changes in the way battles are orientated and the graphics and structure of the game. One of my friends said that while he loved the first one, he wont be buying this new game as he lost about a year of his life playing StarCraft 1.
BestBuy: The game goes on sale on the 27th at Midnight for one hour. And as a bonus you'll get a free Sidewinder X3 Gaming Mouse with every purchase (it's a $50 value). The cost of the game at BestBuy is $59.99.
TheSource: Are also selling the game for $59.99 and guarantee shipping on the morning of the 27th which is cool, so you don't have to leave your home and shipping is free too. But no freebies with this one. → Buy StarCraft 2 from the source
Sears Canada: Selling the game for a more expensive price of $62.99. → Buy StarCraft 2 from Sears Canada
Well.ca: Again offering up the game for $59.99. They have a nice description of the game and will email you when its in stock. → Buy StarCraft 2 from Well.ca
Amazon.ca: Same deal, $59.99 for the game, releases on the same day etc. → Buy StarCraft 2 from Amazon.ca
Dell Canada: We saved the cheapest for last. You can buy the game at a discounted rate of $53.99 and get free shipping. I don't know if they guarantee free shipping on the day the game is released though. → Buy StarCraft 2 fromDell.ca