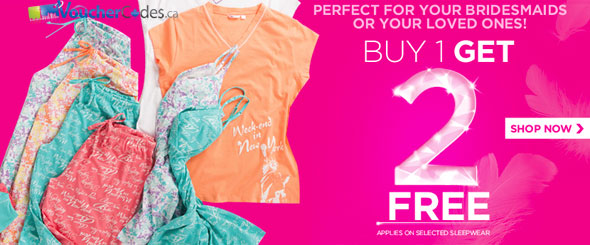 Sure, it's cute to wear your boyfriend's boxers every once in a while but are you one of those who wears them every night to bed? The time has finally arrived to invest in some boxers of your own with La Vie en Rose's buy 1 sleepwear item, get 2 free, an incredible promotion that even the single ladies can all benefit from.
Since this lingerie and sleepwear store runs sales and promotions regularly, what better way to stay up-to-date with them than by keeping our La Vie en Rose coupons page bookmarked?
Shop the Buy 1, Get 2 Free at La Vie en Rose
Expires: Not provided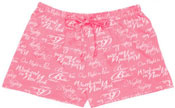 For all of you men's boxer thieves, I challenge you to take a before and after picture wearing your guy's boxers and then trying out the pink knit boxers displayed on the right for $19.95. I guarantee that the latter will look tremendously cuter and sexier because while guy boxers are larger, these will have a slimming effect in comparison.
If you're skeptical about making the transition to women's boxers, especially to one's that are pink, then take a look at the woven cargo boxers with teal stripes. With 100% cotton, they're sure to provide the ultimate comfort for a good night's rest.
Depending on the items selected, the final bill is guaranteed to be under $30 for an amazing total of 3 items. Other available items include: camis, capris, t-shirts, nightie and dresses.