Yola is a great website for all the business owners who want to bring their business online. Even though you don't have a big budget, you will be able to either use the Yola free website design service or buy the basic package that costs only $4.95 per month.
The coupon below are perfect for launching a new business on the web, because you can save on the intermediate package service; Yola Silver. The discount is available until the end of January 2014.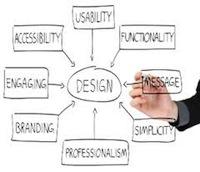 Even though I write for a website, I'm not a tech person and certainly not a website designer professional. And from what I saw, Yola makes it really easy for everyone to use their services and build their own website.
Just have a look at their tutorials section where they give advice and tips on a big variety of topics. If ever you have any kind of design or functionality questions, this is the place to go to find an answer. Or you can also ask the Yola community forum where one of the members should be able to help you.
More offers and new deals can be found here.
Be careful when choosing your domain name, not to unintentionally choose an inappropriate name. Enjoy a 5 minute break and have a good laugh with this list of apparent inappropriate domain names ;)