When it comes to saving money, waiting for awesome online promotions and deals is probably one of the best ways to go, especially when it comes to shopping for clothes. For the next couple of days, take advantage of Buffalo Jeans' offer and take 30% off orders totaling $250 or more and even have it shipped absolutely free!
Did you know that Buffalo Jeans was founded back in 1985?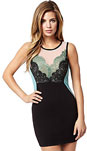 Soak up the summer heat in the lovely Airy dress, perfect for showing off those curves. Featuring a lace design in the front and back, it's a sure for any occasion this summer — perhaps even for attending a wedding or two?
Alternatively, if you're looking for a nice pair of pants, then the Felow jeans may become your next go-to pair. Since you can never have enough shirts, pair the jeans with a lovely shirt or blouse to boost your order to the required minimum.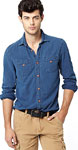 Not to worry though, guys can save during this promotion as well! Perhaps the Sawpin shirt reduced to $59.99 may strike the fancy of most, especially since it's made 100% from cotton for added durability and most of all, comfort.
As for jeans, the Ash Basic are sure to feel great, most notably since they have already been discounted to $69.99 and are available in red, black or green. Accessories are also just as important as the overall outfit; don't forget to choose a nice belt to compliment any ensemble.
Let us know on Facebook how you will be saving at Buffalo Jeans.