Shoes, oh shoes, who doesn't love shoes, especially slashed in price! Since prices tend to run slightly high at Brown Shoes (and with good reason too since they offer all the best brands), their current sale is one not to be missed! For a limited time, save up to 70% off more than 200 styles! And to kick it up a notch some of those reduced shoes will actually be reduced by a further 20% off!
Shop Browns sale
Expires: Not provided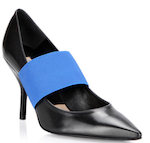 Within the fashion world, Michael Kors is known as one of the best with styles embodying effortless chicness and the black heels featured on the left are certainly no exception. Originally priced at $395, they can be yours to show off for just $143.98 but hurry as there is no telling when this sale will end. In fact, these fabulous heels can even be paired with the DKNY leather purse in a similar color.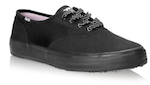 Shoes that last can sometimes be hard to come by, which is why paying full-priced can have its drawbacks. Save instead on Keds shoes with the black Keds and walk as much as it pleases you this Spring in full comfort—and for only $15.
If black doesn't strike your fancy, then perhaps the Cream Sperry shoes, especially since they have been reduced by 76% to $23.98.
Tweet us @CouponsCanada your favorite brand of shoes!
Edit: Originally published on: Jul 4, 2013 @ 6:27. Updated to keep content fresh.