Raise your hand if you have a bad habit of frantically scrambling for everyone's Christmas gifts at the last minute. To be honest, I'm definitely guilty of this one and hopefully, this year will be as different for me as it will be for you! Take advantage of Blurb's special to save 20% off all photo books and even get free shipping!
The best part about Blurb is their commitment to the industry since they have made it their mission to make sure that everyone gets a shot at having their name published on a book!
With Blurb, creating your very own unique photo book is as easy as 1, 2, 3! You can either create your own template or simply drag and drop your pictures into pre-existing ones. Plus, you can also determine features such as: size, paper and cover types!
Create a milestone photo book documenting your baby's important moments: from the first walk to the lemon eating and many others firsts!
Or use Pinterest to find original holiday photo book ideas or any others. This lovely promotion is yours to have fun with and best of all, your unique photo book can then be gifted to friends and family!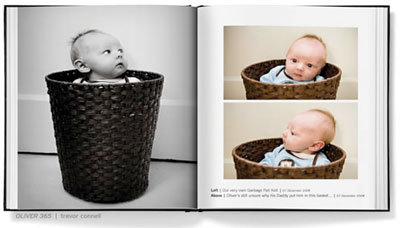 Have you ever created your very own photo book online?