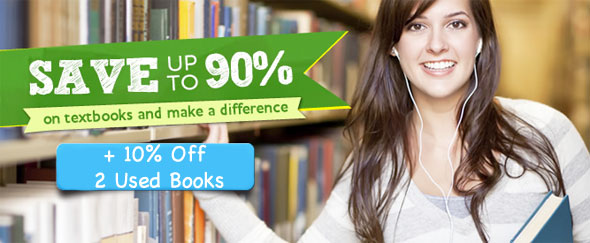 For many people, books are a sacred commodity, especially if one's budget is simply too tight to afford new ones when the last page of a given book is finally turned and the story ends. Better World Books provides the opportunity to buy used and new books at a fraction of the cost and for a limited time you can shop the Bargain Bin and get 6 books for just $35. If that's not a strong enough motivator, then consider all the good you will be doing since for every book purchased, Better World Books donates one to someone in need. Be sure to take a moment to read more about Better World Books here.
In addition, 10% can also be taken off the final price on the purchase of 2 used books with the code below.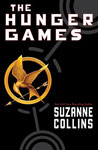 All the rage lately, The Hunger Games has garnered tremendous praise and has even been turned into a top box office movie with Jennifer Lawrence as the main star. Get it as well as the rest of the books in the series: Catching Fire and Mockingjay for less at Better World Books.
In case you've heard about The Hunger Games but have been reluctant to give it a read, take a look the official trailer here: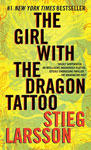 A bit of a hard read, but a highly entertaining one nonetheless, The Girl with the Dragon Tattoo is one of those books that you simply can't put down because of the intense eagerness to find out what happens to the heroine of the story: Lisbeth Salander.
Shop the Bargain Bin and get it for less than $6 with the 6 for $35 book special. Other titles in the Bargain Bin include but are not limited to: To Kill a Mockingbird, Lord of the Rings, Holes, The Outsiders and countless others to pick from.
Share with us on our Forum what's on your reading list!