Celebrate the advent of summer by adding a couple of new pieces to your wardrobe. In fact, add even more to your closet by saving an additional 50% off already reduced merchandise at Bench.ca! Also don't forget about the $4.95 flat shipping rate, which means that you should order more to really get the most bang for your buck.
Shop Bench.ca's Summer Sale
Expires: Not provided
Although this sale is pretty incredible, be sure to bookmark our Bench.ca page to stay on top of future promotions.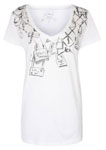 Although parly refers to a commune in the Yonne department in Burgundy, France, the shirt's design of interlocking padlocks is reminiscent of love padlocks, a tradition that lovers have been following all around the world in an effort to lock their love for eternity. While some return with bolt cutters, the question is will you end up cutting up the Parly top?
Either way, at $24.99, experimenting as to whether this shirt will last a couple of years is definitely worth it.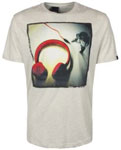 Perfect for any budding rockstar, the 2d 3d shirt features an original design of headphones and someone (just pretend it was drawn with you in mind) standing in the background with a mic. Check, 1, 2 — it's definitely no mistake, at $29.99, it's almost a freebie with its awesomeness.
Have you or would you ever fasten a love padlock? Tweet us @CouponsCanada your responses!