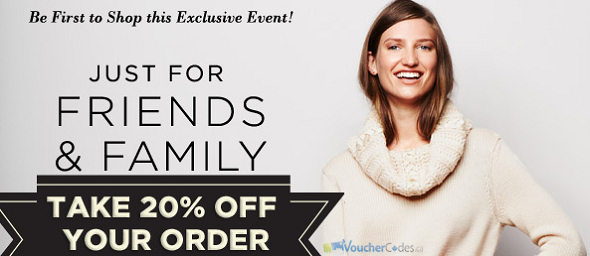 Have you ever spent a few minutes checking out the selection available at Shopbop? If not, I'm about to give you a reason to give yourself a little break to look at what they have to offer. It's time for their friends and family event during which you can take 20% off your entire order. In my opinion, one of the best parts about this sale is that it can also be combined with sale items, for discounts of up to 90% on select items.

Deals where you can combine codes with items on sale are always appreciated and welcomed with open arms. This knockout dress in black started off at $108.00, but was dropped down by 70% to $32.40. Stack the discount code on top of that and you're looking at a cool $26.57 for this item. Not bad!
Shipping is free, but make sure to watch out for the custom and duty charges that might apply.