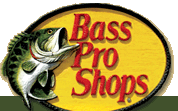 Bass Pro Shops is currently having an outdoor sale where outdoor gear & accessories have been discounted up to 40% off their regular prices. And since fishing season is just about to begin (my boyfriend keeps talking about it ;) I thought that you would really appreciate to hear about this sale.
Bass Pro Shops Canada has everything you might need for your favorite outdoor activities. I think that camping and fishing are really nice activities if you have the right equipment, otherwise it's not so much fun. Sleeping in a tent that is not waterproof when it's raining outside will probably stop you from enjoying outdoor life. This is why this shop is definitely worth your time if you are interested in this sort of stuff.
Browse BassPro.com outdoor sale
I found a super helpful section at BassPro.com where you can browse questions and answers on topics and equipment that have been posted by users on their forum. So, if you have any questions on gear that you were considering buying, you can always ask your questions on there and other users will get back to you.
If you don't have any specific questions, you can always check what others have been asking about the product, which will allow you to gather more information about it. Hearing what others think about the product you're interesting in is a super helpful functionality when you're shopping at Bass Pro Shops' online store.
Get the latest BassPro Shops promo codes here