Soon enough kids will be heading back to school for a new year sitting at a desk and learning new things everyday–so we hope anyway. Many parents are probably struggling at the moment to buy all the new stuff they will need again this year.
Gearing the kids for back to school can be quite expensive so in order to help you be more frugal this year, have a look to this beautiful and helpful Canadian-centric info-graphic below. Let us know if you like it and feel free to share it with your friends too!
Feel free to embed this graphic on your website or blog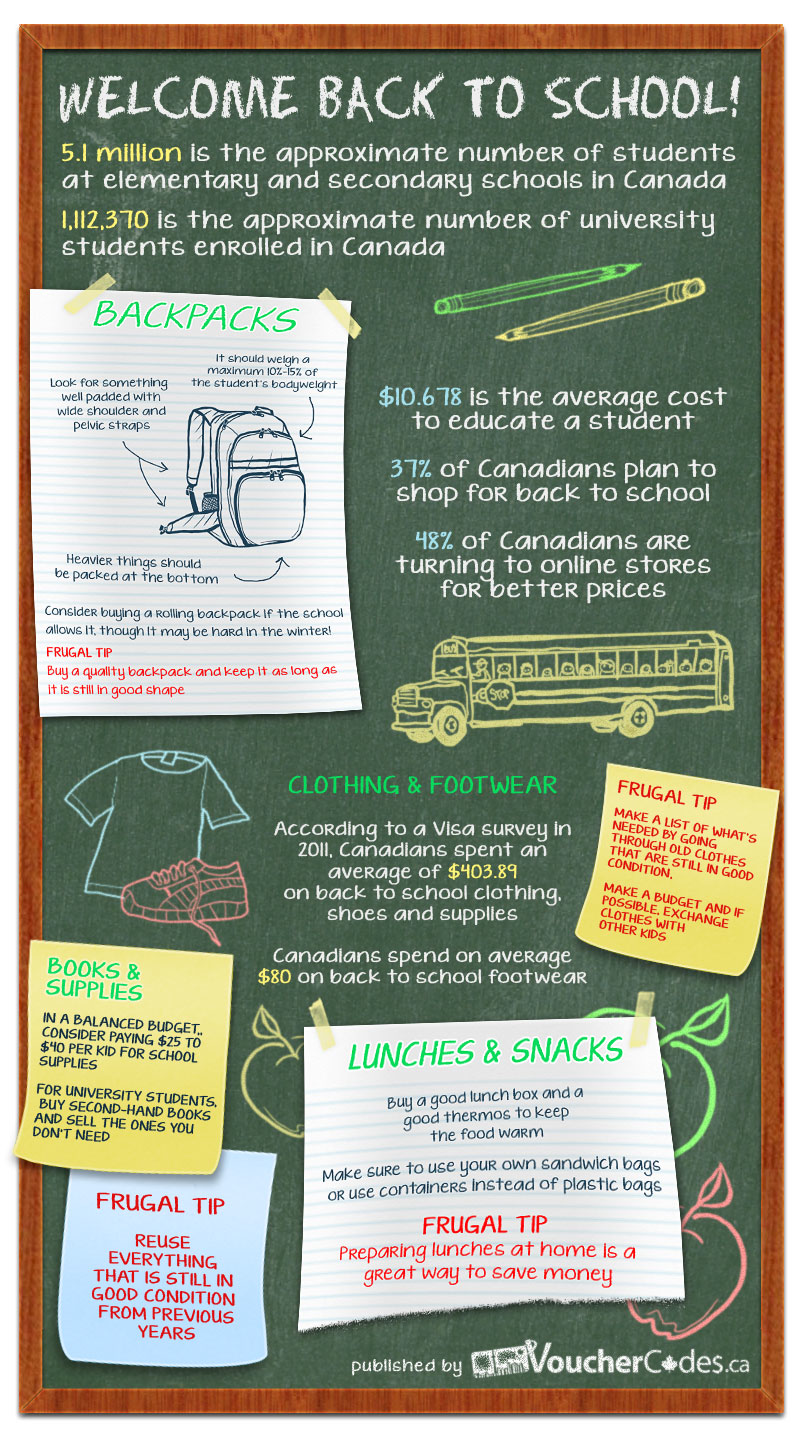 Please feel free to copy and paste the following code to embed this infographic on your website!