Arcade Fire The Suburbs Album Now Only $3.50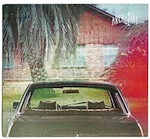 For a limited time, get from the Arcade Fire website their latest album The Suburbs that has just won the Grammy for the best CD of the year, for only $3.50. This is in a digital version, or you can also get the CD version for only $5.99. But watch out for shipping fees that could be quite expensive ($8 when I tried to buy 2 CDs !!!). I absolutely wanted to let you know about this offer because I totally love this band. So I thought that if this post could let other people know about Arcade Fire and their latest success that would be worth it.
For a price as low as this, I think it's worth giving them a chance if you're still not sure that you're going to like their alternative rock style. I could talk for ages about their unique music style that I discovered with the album Neon Bible when I was travelling last year, but this is a bargains blog and not a music blog ; ). But at least I found a good excuse to talk about them for a little bit… Hurry up if you want to enjoy this great offer as I'm guessing it's not going to last for a really long time.