Moving into a new place can seem particularly daunting at first, especially if you don't have much to begin with. This is where our VoucherCodes.ca Exclusive comes in because rather than shopping around the same boring stores located near you, browse instead AllPosters.ca's vast collection of thousands of posters, art pieces, you name it and find decorative pieces completely unique to your personality and your home's vibe. Get something that your friends would have never seen before and use the code below to save 25% off all orders.
Since a picture is worth a thousand words: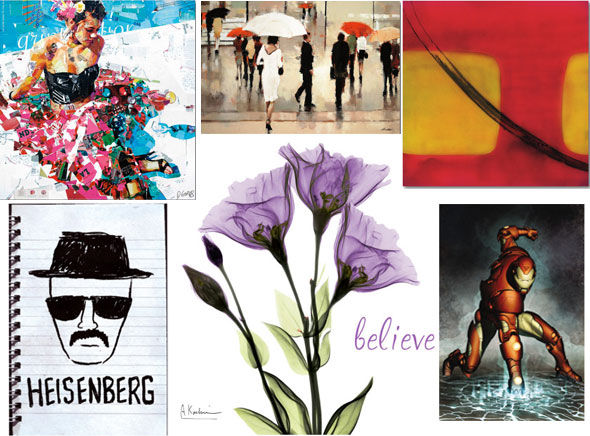 Top: All Summer Long, Complex Heart & Venue;
Bottom: Heisenberg Sketch Poster, Gentian Believe & Iron Man #76 Cover.
With thousands of different posters, art, genres and –anything your heart might desire –, there is definitely something for everyone, we encourage you to click the link above and check them out for yourself
Tweet us @CouponsCanada your favorite piece of art!