Unless you're going for a minimalistic style, the worst thing to do when house decorating is leaving the walls bare, especially if they're white. Consider instead investing into the beautiful posters and art pieces at AllPosters.ca to truly make your place stand out from among your friends and family. Even better, save 30% off all orders at the same time!
For even more savings, be sure to bookmark our AllPosters.ca page of discounts!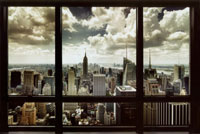 Is there a spot in your house that just cries out for a window but sadly doesn't feature one? The solution is to make it look as though there's a window with the New York Window, which was originally priced at $11.99 and can be discounted to $2.79 for a poster size (91 x 61cm).
There's also the option of adding a frame (regular, mounted on wood or even laminated) but that's at an extra cost. Either way, it's definitely worth it considering the poster itself is almost free!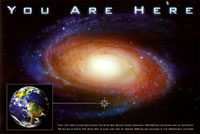 Considering how it is impossible for the human brain to comprehend the concept of infinity, try to wrap your head around the grandiosity of the 'You Are Here' science poster which points at the smallest of spots on the poster with the caption: "that tiny spot is our sun within the Milky Way Galaxy, which contains 100-400 billion stars and an estimated 50 billion planets. The Milky Way is also just one of around 200 billion galaxies in the observable universe."
We'd love to hear from you! Share with us on the VoucherCodes Forum which piece of art catches your eye! Have you ever shopped at AllPosters.ca?