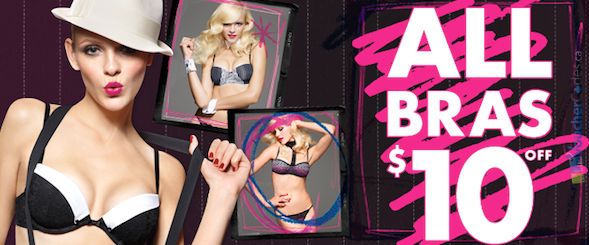 All the La Senza bras are now $10 off at their website. Plus if you buy 2 bras, you will also save on the retail price. They have some new models that look really nice and as always, they are reasonably priced.
Unfortunately La Senza doesn't have any free shipping offers at the moment. Standard shipping should cost you about $9. Or if you prefer shopping in store, stock up promotions are normally available, but I'm not sure if the $10 off one is available offline right now.
Shop La Senza bras now
Expires: Not Provided
If you're a big fan of La Senza and you buy your underwear, sleepwear and other accessories there, you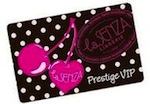 might want to consider joining the Prestige Club. There is an annual fee of $10 to become a member, but it will allow you to save 10% on all your purchases, including sale products.
This means that if you spend more than $100 at La Senza every year, you should consider getting the Prestige Card because you will save money overall. You can apply for the membership online and you will also be subscribed to receive exclusive email offers.