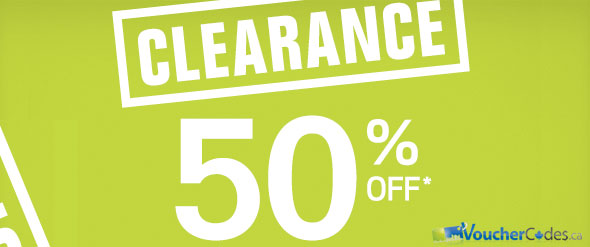 The right pair of shoes can make all the difference when you're racing around the world for the chance to win an amazing prize. Of course, the same can be said for when you're running to catch a bus to avoid being late for work or worse yet, a job interview! So, invest now into a fabulous pair of shoes and save 50% on all clearance items at Globo for women, men, and children.
Shop the 50% sale at Globo
Expires: Not provided

Winter may be almost over but the sales sure aren't, especially not on the winter stock. With their rubber soles for impermeability, these Brumbley boots are perfect for the rainy period that is currently befalling Canada. Granted they're a little on the shiny side but at only $29.98, I say bring on the shine to fight the rain!
If it's still too much glossiness for you, then I suggest my personal favorite: the Draupadi ankle boots with a faux fur lining that can be zipped down.

Speaking of rainy days, what about those of you who live near lakes, beaches and all the other fun locations — take a look at these men's Kissler boat shoes. Providing just enough style and class, they're perfect for slippery environments (i.e. a boat) as they feature a flat rubber sole. Keep yourself (or your man) from sliding for only $19.97.
Ladies, there are plenty of sandals to choose from as well. Just take a peak at these Finkel leather sandals for ultimate comfort at only $14.99.
Have you seen our Globo coupons page yet? It's right here
.