Don't worry if you haven't booked a hotel yet for your next trip, our Last Minute travel page has you covered! Our exclusive partnership with them is here to provide you with a Vouchercodes.ca exclusive for your next booking. Save $35 when you spend $350+ on hotels.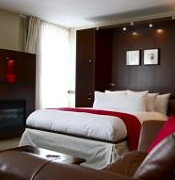 From Cancun to Anaheim and even Toronto, you're bound to find the hotel that calls out to you and that you can't wait to stay in.
One of the best parts about this travel site is the fact that they offer heavily discounted prices from some of the top hotels around the world. However, the only catch is that you don't always get to find out the name of the hotel until after your booking is complete. While some of the listings are kept secret, others will be direct in providing you with the most information needed.
Have you ever booked a hotel through this site? What did you think of it?