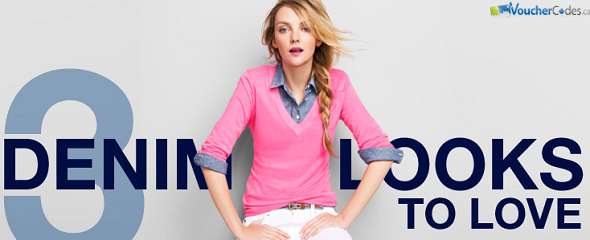 Tear your walls down, rip out all those bulky sweaters and get ready to show some skin to celebrate the warmer weather. Grab some t-shirts, shorts, dresses and anything else that reminds you of spring for less at Gap Canada. Don't miss out on 30% off your order this Easter weekend.
Forget the Easter bunny, our Gap Canada offer page is hooking you up with all kinds of goodies.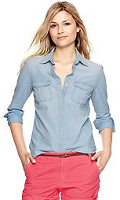 Pastel colours and denim make up this year's must-haves for the spring season. You don't necessarily have to don denim to get the look, but pick up a shirt that resembles it, like this 1969 chambray two-pocket shirt featured at the right. It's made from cotton to give it a lighter and breezier feel for this spring season and comes out to $41.95 with the discount.
Snap up a pair of flashy shorts like these Boyfriend roll-up shorts to add a pop of colour to your outfit. They come out to $31.45 after the rebate.
Did you know that shipping is free with orders of $50 or more?