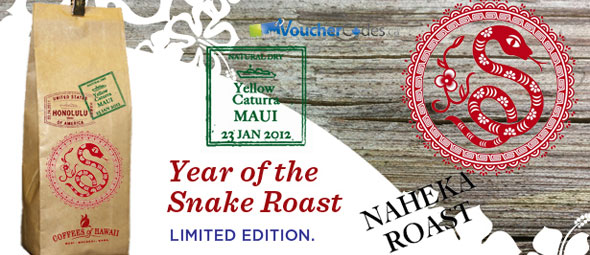 A cup of joe, brain juice, liquid energy, mojo, the fix…however you want to refer to it as, coffee not only comes in various names, but also in different types, and with Mother's Day right around the corner, the time has come to start thinking about unique gift ideas. For a limited time, save 20% on 3 Limited Edition coffees at Coffees of Hawaii.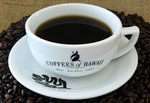 In celebration of 2013, the year of the snake, Coffees of Hawaii has released a limited edition coffee called the Naheka roast; also featured above. According to their description of this intriguing coffee: it is said that a Naheka in the house is a good omen, simply meaning "you will not starve". Considering that the code above can used to save 20%, you better stock up to avoid bad omens!

Just in time for Mother's Day, they have also released the limited edition Mother's Day Roast, made from sweet "typica" beans from the Big Island of Hawaii. Though typica beans typically range slightly higher in price than other varieties, they result in an excellent tasting cup of coffee because these beans only grow at higher altitudes. Since your mother only deserves the best, why not give her a truly unique gift with this limited edition coffee?
Pick 3 among the following Limited Edition coffees to be eligible for the discount above:
In case other coffee types peak your interest, be sure to save 10% on orders of $40 or more with our VoucherCodes.ca Exclusive code.
Which limited edition coffee will you be trying?