An instant way to your loved ones heart is by offering them a day of pure bliss, relaxation and a chance to just kick back and let loose. Spas and massages are one of the best ways to do this as they leave you feeling footloose and fancy-free. Treat the sweetheart in your life to a spa visit thanks to Wayspa; for a limited time, you can save 15% off gift certificates and even get free shipping on your order.
The Wayspa coupon page is always in need of a good back massage.
Shop at Wayspa Here
Expires: 14th February, 2013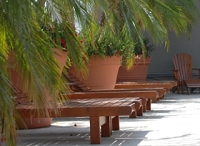 You can even book appointments via the site to make things a bit easier. You only pay when you get to the spa, so you can still take advantage of the lower prices on the gift cards.
Interested in booking a day at Skyspa in Montreal? Though the average massages comes up to about $100, with the purchase of a $100 gift card through Wayspa, you will only be paying $85 – an awesome massage for less!
You have the choice of either printing out the gift certificate or having it shipped to you, depending on your own time constraints. It's been too long since I have been to a spa, but I sense a trip in the near future!
Which spa are you going to go to relax at?