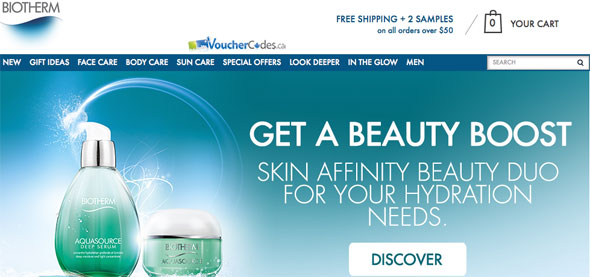 When customers spend $50 or more they will enjoy free shipping on top of two free samples at Biotherm Canada. And we have a couple of coupons below to add more spice to that standard offer. Welcome in 2014 by being extra frugal!
Remember the samples can only be selected at the checkout phase of the purchase, and will only activate once the threshold of $50 has been reached, there are around 8+ different samples to choose from right now, but the selection varies over time.

This is what the aqua source looks like, although the look depends on which product is available at the time, they range from balms, creams, gels and liquids and then again by skin type (i.e. dry skin), let's hope the one you are after is available for the freebie. If not then the 15% off code should reduce the price quite a bit. For other offers for Biotherm don't forget to stop at our store page for them.