We're bringing back our popular 12 Days of Christmas competition with more than $2500 in prizes to be won this year. This means a lot more prizes and a lot more fun. But we're doing it a bit differently this year because we wanted not only to give you a chance to win fabulous giveaways, but also to help you find the perfect gifts for your loved ones.
So this is how it works, more details available in the Rules section below; every day find a 'gift buying guide' about a category of products and get a chance to win the product we're talking about. For example, we're starting with a buying guide about books and participants can get a chance to win a $40 gift card for Chapters Canada.
And even more awesome, is that the closer we get to Christmas, the better the giveaways will become. So keep an eye open on the Bargains Blog section where the giveaways are going to be available every day and simply leave a comment on the giveaway of the day post to enter the contest. Don't leave a comment on this page please, simply click on the below link for today's giveaway.
Don't forget to tell your friends and family about this amazing competition!
Today's Giveaway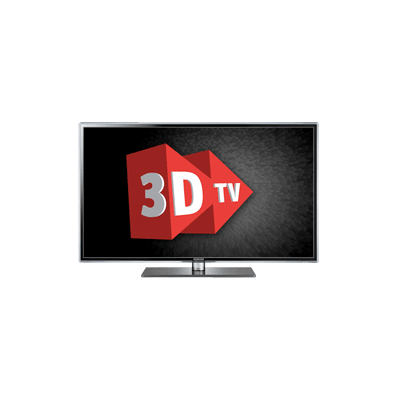 Win an Amazing 3D HD Smart TV!
How to participate:
1) Leave a comment on the giveaway page for that particular day (linked above, but also available under the blog section) saying you would like to win the giveaway of the day
2) Make sure you leave a valid email address so that we can contact you if you win this contest
3) Share it with your friends (no additional entry, but your friends may thank you if they win)
* Rules:
Participants must be 18 years old and older
Canadian participants only
One entry per household (entrants can comment as many times as they like, but will only gain one entry for a comment on this page)
The first 10 contests last for 24 hours each, while the last two each last one week. The contest ends on December 25th.
There is one winner per day that will be announced on the following day after the contest closed. The latest entries accepted for the giveaway of the day need to be done before the winner is chosen on the following day.
The winner will be chosen randomly and will be contacted by email (will not be shared and is not visible to other people other than us) to get the personal information for shipping purposes (so please don't leave any personal information apart from your name and email address in our comments section)
We want to receive a picture of the winner with their gift (because it makes us feel all warm and fuzzy inside).
Voucher Codes reserves the right to change all terms and conditions of the competition
Enjoy our contest and good luck to everyone!!!
Some of the lucky winners of the 2011 edition