Mother's Day Gift Ideas
With Mother's Day falling on Sunday, May 11th in 2014, the time has definitely come to get cracking on the perfect gift for the most special woman in your life. In the event that you're completely stumped on which direction to take this year with your present, take a look at the following Mother's Day gift ideas for some inspiration.

Speaking of which, don't forget to also check out our Best Deals for Mother's Day.
Jewelry
Although a potentially obvious gift idea, jewelry is universally much appreciated. The key here is to go with something that has meaning. If her absolute favorite color is blue, then perhaps a nice bracelet with blue gemstones might do the trick. Otherwise, there's always the option of putting her birthstone in full display.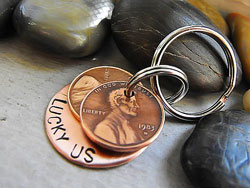 In the rare event that she's not particularly fond of any kind of jewelry, then a keychain may be an option as well to demonstrate your love for her. To make it even more special, you can use pennies from your birth year to make a keychain, such as in the picture on the left.
Photo Books/ Album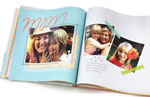 If you have the time to invest into creating one, a photo book or album is one of those highly thoughtful gifts that your mom is sure to love and best of all, show off every time guests come over. Photo services such as Snapfish Canada, Blurb, My Publisher and many others simplify the process by allowing customers to choose from a variety of book bindings, image presentation layouts and other cool features that are definitely worth checking out.
Another great idea is to make a photo book of all her favorite recipes with a picture for each.
Tech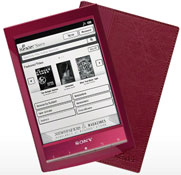 For the mothers that are tech-savvy, the latest smarthphone, tablet or laptop could all make for great ideas. On a smaller scaled budget, eReaders are fantastic for book lovers, especially when taking into consideration that it's more than just a purchase: it's an investment.
At the end of the day, it's the thought that counts and not necessarily the associated price tags. It isn't advisable to buy something just for the sake of getting something because moms are sure to see right through it and the gift might lose significance. Instead, focus on what she likes and enjoys doing: it can be as easy as a gift card to her favorite coffee shop!